Divi Builder WordPress Hosting Service
WordPress Hosting account pre-loaded with Divi Builder and a bit of secret sauce.
Divi – Revolutionary WordPress Visual Builder
In 2016 WordPress has changed more rapidly than ever before embracing the new HTML5 development standards which led to a new generation of Visual Editing Tools allowing much better Design Customization. The Divi Builder is our preferred option in building HTML5 content rich websites especially because it allows fluid design presentation which makes web content look really professional on Desktops, Tablets and Mobile Phones as you can make design customization for each type of device.
The new Divi Builder comes with 20+ professionally pre-designed layout templates with sample content that allow you to easily create pages such as: Contact Page, About us Page, Maintenance Mode, Splash Page, Shop Extended, Shop Basic, Blog Standard, Blog Masonry, Coming Soon, Landing Page, About Me, About Us, Contact Us, Our Team, Creative Agency, Sales Page, Case Study, Product Features, Portfolio 1 Column, Portfolio Fullwidth Carousel,  Portfolio Fullwidth Grid, Project Extended 2, Project Extended, Page Fullwidth, Homepage Extended, Homepage Company, Page Dual Sidebars, Page Left Sidebar, Portfolio Grid, Homepage Portfolio, Homepage Shop, Homepage Basic, Page Right Sidebar, Homepage Corporate. This revolutionary way of building websites simplifies the whole design process and empowers content creators to create visually rich and beautiful websites.
With Divi you can quickly create beautifully styled web pages. You can easily add one or more pre-styled modules featuring Accordition, Audio Player, Bar Counter, In-Page Blog/News, Blurbs, Buttons, Call to Action, Circle Counter, Code, Comments, Contact Forms, Countdown Timer, Dividers, Email Option, Filterable Portfolio, Photo Gallery, Images, Number Counter, Person Card, Portfolio, Post Navigation, Post Slider, Post Title bar, Pricing Table, Search, In-Page Shop, Sidebar, Slider, Social Medial Follow, Tabs, Testimonials, Text, Toggle, Video, Video Slider, Header and others. All modules have highly customizeable design options that can be easily changed from the global Module customizer or at the individual module instance from the module preferences.
All Hosting Plans Include:
Unlimited Diskspace & Bandwidth
As technology improved and storage capacities increased we no longer meter storage or bandwidth. Although storage and bandwidth are not limited we stimulate our clients to have lightweight optimized websites since this dramatically decreases page download time and helps web browsing from locations with poor internet connections.

30 Day Money Back Guarantee
We offer 30 day full money back guaranteed without any questions asked
Free Website Transfers
It has never been easier to join the Maiahost Services. Let our experienced staff move your existing website to your hosting account with us. If you wish to request free website transfers please open support ticket or contact live chat support.

99.9% Guranteed uptime
We have successfully achieved 99.92% uptime within the past 10 years and more. This means less than 2 hours of downtime per year!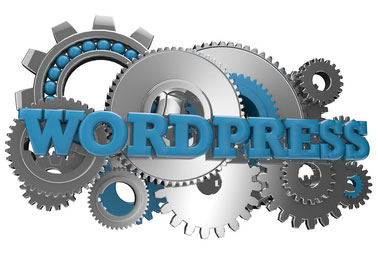 Free WordPress Support
Our staff loves WordPress and we are ready to point you in the right direction or even solve most of WordPress related issues. We believe that good service is to give more than what you got paid for.
Free Data Recovery Points
If you accidentally deleted something or damaged your website we can Safely Restore it Free of Charge from our Backup Points. We offer by default Automated Weekly and Monthly full account backups. If that's not enough for you we can even offer you free limited daily backups.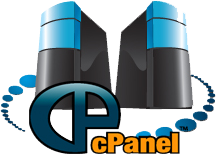 cPanel Hosting Panel
CPanel is the best hosting service account administration back-end tool that enables you to easily manage your Website Software, Traffic/Visitor Stats, FTP and Email Accounts, PHP version and MySQL Databases.

100% Satisfaction Guaranteed
Because we believe we are the best and our products are way better than our competition, we guarantee you 100% satisfaction!