Managed Cloudflare Hosting
Free Cloudflare setup and maintenance.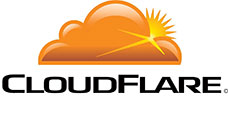 Since 2016 we partner with Cloudflare.com to combat Denial of Service attacks and other botnet spams. We offer you free Cloudflare setup and maintenance. Note that this does not offer "paid cloudflare services" but just the pre-configuration of what you will be needing. Also note that most brute-force and denial of service attacks are handled using the free cloudflare account thus you are not required to purchase any service from them unless you with to.