Who Are we ?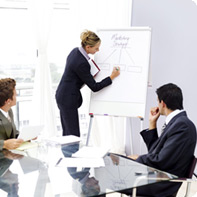 Web Hosting by Webmasters for Webmasters
Maiahost is the web hosting division of Psionic-Studios, LLC - a website development and internet marketing company.
In September 2005, our company's need for reliable and cost effective web hosting services, for both our own and our numerous clients' websites, demanded that we open our own web hosting division. This service was primarily used for internal purposes and was not offered as a public service until May 2006 when we officially launched the Maiahost division of Psionic-Studios and opened our reliable web hosting services to the world.
In 2008 and 2009 our services became quite popular in the professional website development community as we became the preferred choice for many web development companies. Our servers are optimized for highest performance and outperform competitors in both reliability and website load speed. All servers run with a 99.9% website uptime guarantee, the highest in the web hosting industry, which is a definite must for all online entrepreneurs and professionals.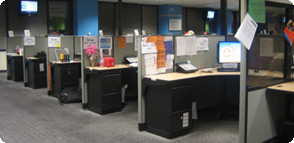 The Maiahost's support team is made up of professional web developers who are highly experienced in the complete website development and maintenance process. Unlike our competitors we share our knowledge in website development with our clients which can be a great benefit when you encounter a new problem and don't know how to solve it.
Our preinstalled turnkey CMS hosting packages became an extremely valuable and simple solution for new webmasters who don't have a lot of experience in working with Content Management Systems. The opportunity to quickly build a website using web content management software, for less than four US dollars, enabled many people to have their own blogs, web galleries and even online stores without the need to be a computer geek. That is why in a relatively short period of time Maiahost became the preferred CMS web hosting provider on the internet.
In order to ensure the best possible hosting experience all our employees own a share of our company and therefore they work for themselves. This business model has proven to be an incredible stimulant for providing great quality service and we will continue to outshine the competition as the best hosting service on the internet.